Shop our exclusive body tape
We're excited to announce that we are carrying waterproof tape in Pegasus, Dragon, Gold and Mermaid.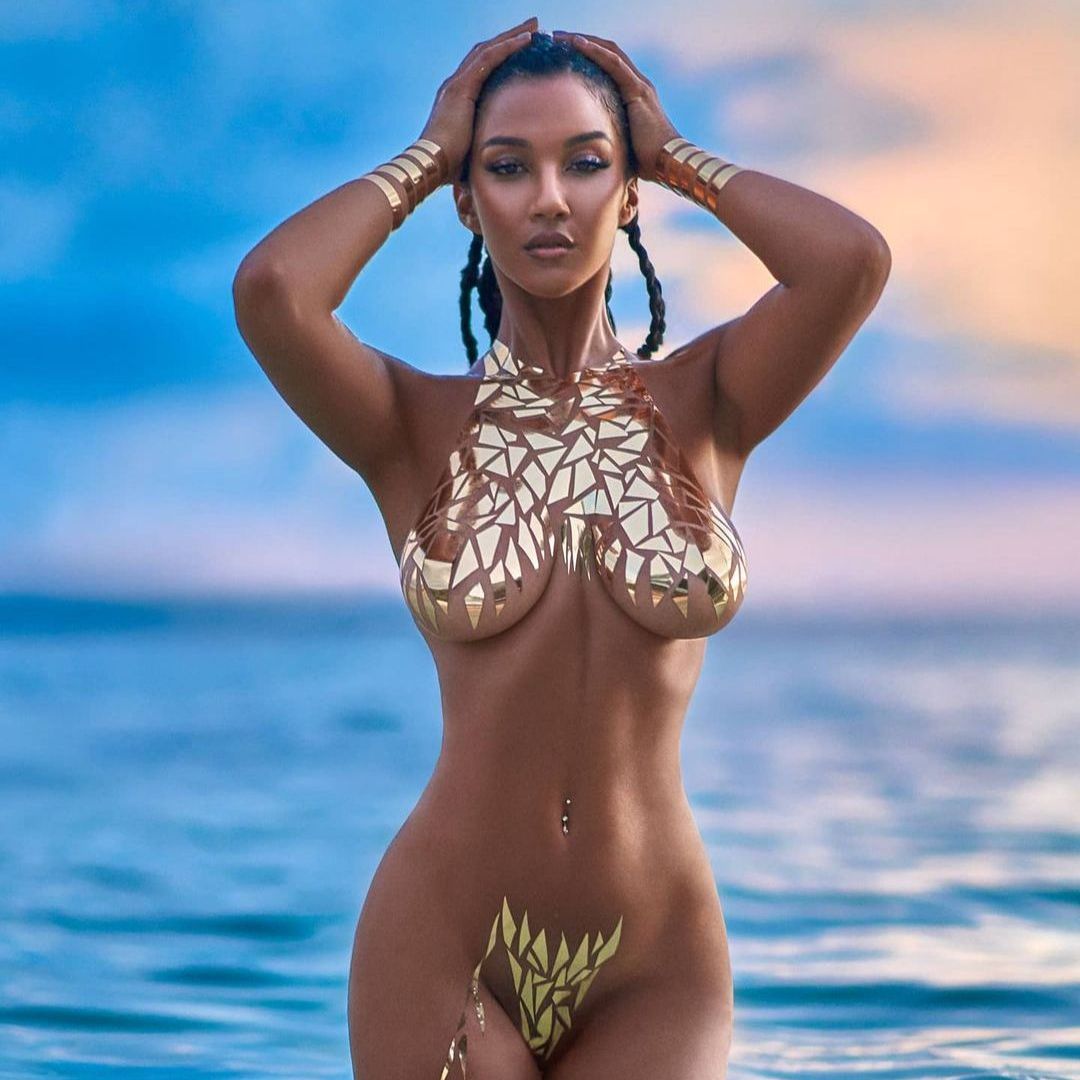 ABOUT OUR TAPE
You've seen us on social media and you've seen us in the news. Now it's your turn to unleash your creativity with our metallic body tape. Each roll of our 1" and 2" Body Tape is 10 yards long (30 ft), completely non-toxic and does not leave any adhesive residue on the skin behind.
It takes about 2 rolls of tape to achieve a full "bodysuit" design that you see in our modeling photos. However the amount of tape will vary depending on what your design requires.
HOW THE BLACK TAPE PROJECT STARTED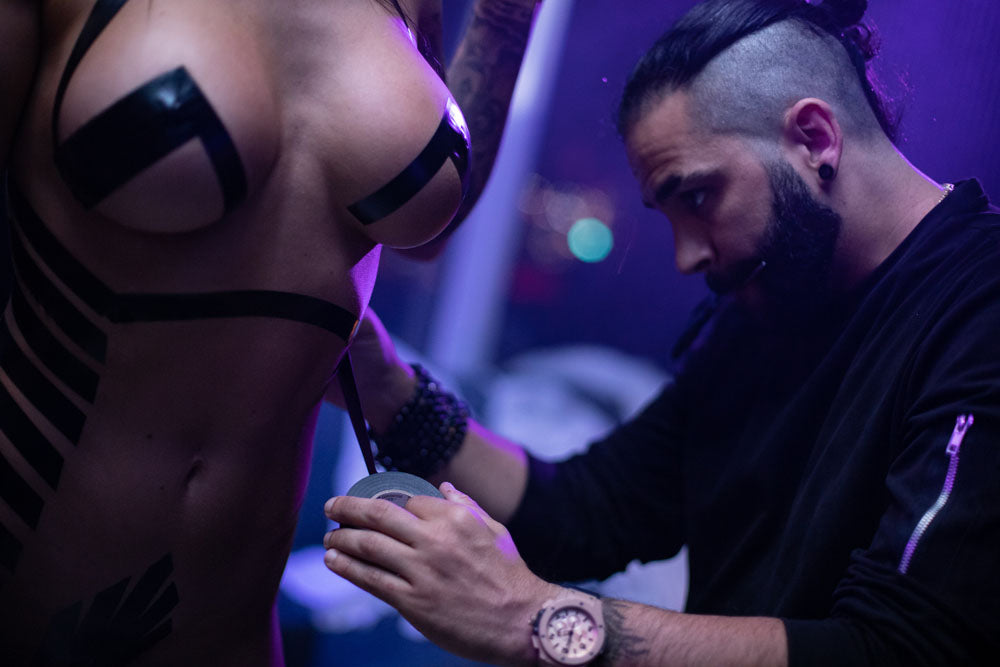 My name is Drakhan Blackhart and I'm the creator of the Black Tape Project. I am the world's only body tape expert, founder and pioneer of the Body Tape Art Genre. Because of my concepts, I've been able to travel to over 42 countries and counting. My work has been published in countless magazines and I've been fortunate enough to have worked with directors like Michael Bay (Pain and Gain) and recording artists like Rick Ross in several Maybach music videos including Maluma "la luz". I have also worked with Billy Ray Cyrus and some of the top DJs in the world such as Carl Cox, Chukie, Afrojack, Black Coffee to name just a few. I've also showcased at EDC Vegas, Ultra Miami and Singapore and every major nightclub in Miami, Ibiza and the Cannes Film Fest since 2014.